So, Let's Get Started By Introducing You To The Guy I Met About Six
Months Ago, Who Inspired Me To Share My

7 Second Tip With You. .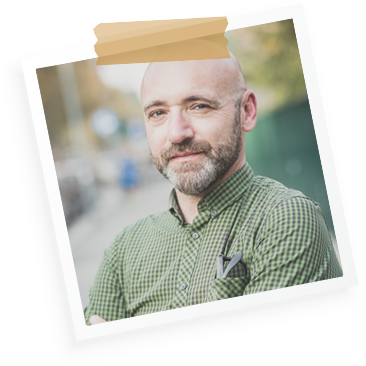 His name? Although I have his permission to share what we discussed, to protect his privacy, let's call him Bill. . .
You know, when you've been practicing medicine to the point where you've seen thousands of patients like I have. .
. . . it's amazing how far your reputation can spread.
About six months ago, as fate would have it, I received a call at my practice here in Arizona, from a man who lived more than 2,000 miles away, down South Florida.
That man, of course, was Bill.
When he found out that my approach is different from most doctors, because I prefer to look for natural and nutrition-based solutions first. . . And when he found out part of my medical career included consulting with the aerospace program we know as NASA, he immediately picked up the phone.
Bill started off by telling me how when he was only a kid, he had to watch his father almost die of a heart attack at the age of 45.
He told me how his father had always been the strong, masculine type - the kind of guy who would rather sew his own stitches or pop a dislocated bone back in place, instead of running right to a doctor. . .
So on that night, Bill was frightened at what could be happening to make his father scream in agony. . .
He found out when paramedics were rolling his father into an ambulance and his mother came over, drying her tears, and explained it was a heart attack.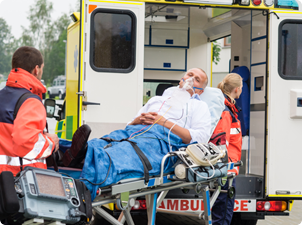 Bill then explained he called me because he was now 44 years old himself - a year younger than his father was during his heart attack - and he himself now had a child of his own:
His four year-old daughter.
Despite Him Wanting To Spare His Daughter From Ever Having To Watch Him Suffer A Heart Attack Or, God Forbid, Have One That Was Fatal. . .
. . . Bill's health wasn't exactly where he wanted it to be. He confessed that after years of neglect, his weight was at a point where his gut hung over his waistline.
I Listened For A Little While Longer, Until What Bill Said Next
Forced Me To Cut Him Off:
Defending himself a little, he said. . .
"Dr. Sam, I know I've let myself go and every time I kiss my wife or play with my daughter, I really want to make sure I'm there for them 20-plus years from now, but I'm just so busy with work, parenting, volunteering, and. . . "
"ENOUGH, Bill."
Nobody who truly values their health and doesn't want to burden their loved ones is too busy to live."
On the other end of the phone, Bill went silent, so I continued. . .
"I'll get to my favorite tip in a moment, but here's what I suggest first: You just have to switch out or avoid four specific foods that are harmful to your heart. . .
You See, Each Of These Are
Thought To Be Healthy Foods.
But if you take a closer look, you'll realize that's not exactly true, especially for your heart.
For example:
The first item on the list is technically an oil, but I'm including it because it's used to cook a lot of foods. . .